Shirt - Every choice comes with bitter agony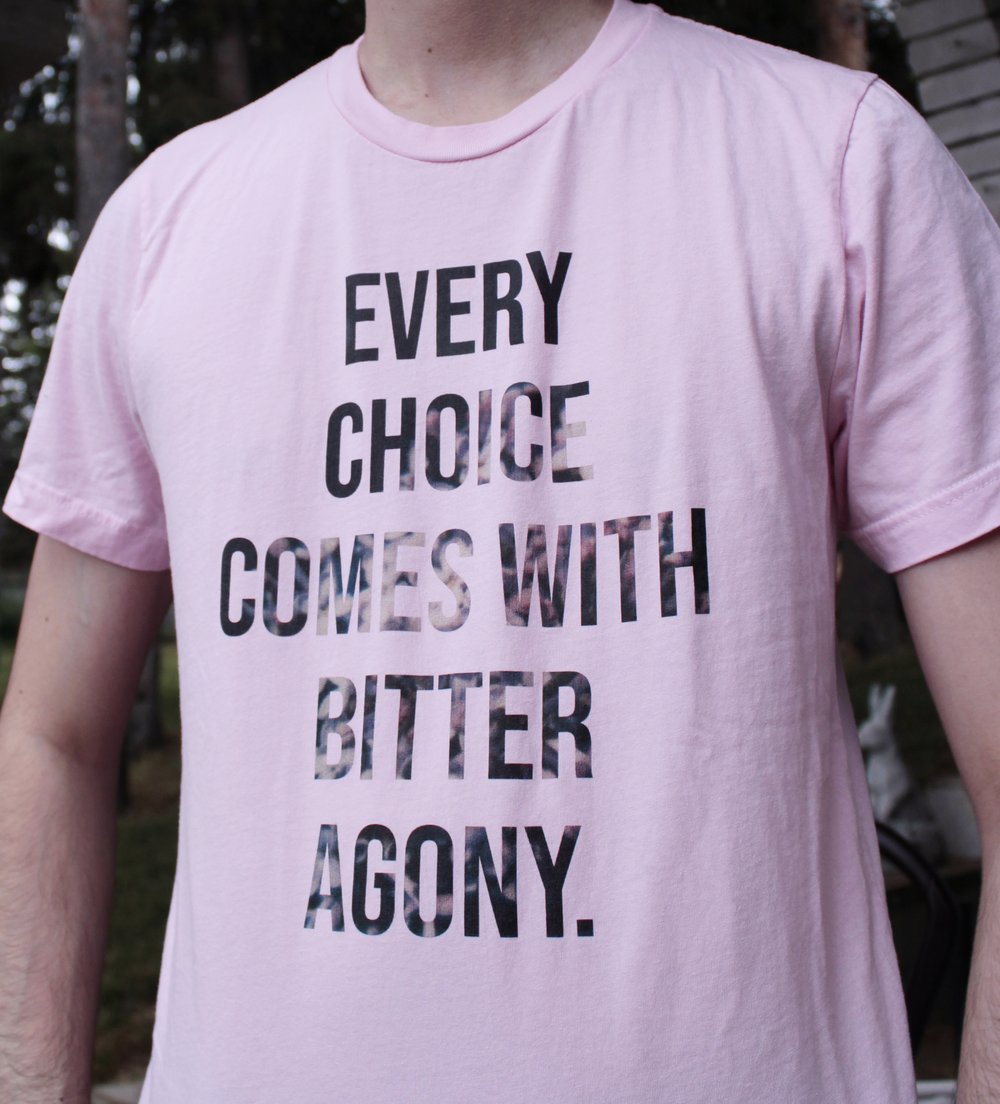 A light, soft, pink t-shirt printed with a semi-uplifting platitude.
A semi-uplifting platitude?
Yes! The text on this shirt was created by a computer program which analyzed thousands of uplifting phrases, mixed in with some literary greats. Its task was to mangle all this text, and spit out new platitudes that speak more to how people actually feel.
What?
You know what I mean... has anyone ever said to you, "every cloud has a silver lining", or "everything happens for a reason". I. Hate. That. Shit. So, instead of those garbage phrases, how about something new, like the phrase on this great shirt?
The shirt
This lovely pink (pre-shrunk!) shirt is made of 100% combed and ring-spun cotton, with a direct-to-garment printed design. The shirt has a side-seamed construction and a tear away label. Listen, it's a great shirt!
These shirts are printed on demand. Please allow 5-6 days for printing on top of the shipping time
Garment Dimensions: A - Length, B - Width (from seam to seam)
Small - length 28", width 18"
Medium - length 29", width 20"
Large - length 30", width 22"
XL - length 31", width 24"
2XL - length 32", width 26"
Wash inside-out, and hang dry to preserve longevity of the print.